Lotus Relax Centre
Operation Time: 09:00 AM - 11:00 PM (Last order at 10:30 PM)
Relax and reconnect at the Lotus Relax Centre. The soft, golden glow against rich wood accents and crisp orange and white linens creates a serene ambiance.
Settle in to one of our five treatment rooms or adjacent private sauna. Select from our menu of customisable massages, facials, body treatments, waxing, and nail services, as well as our Heat Revival Therapy with hot stones.
Reservations should be made at least 24 hours in advance, although walk-ins will be accommodated when possible.
Ambience: Relaxing and Cosy
Spa Hours: 10:00 AM - 12:00 AM
Phone: +8424 3719 9000
Fitness Centre
Operation Time: All day
Located on the hotel's ground floor, complimentary access to this expansive fitness centre is available from the pool area. Enjoy pool views from the oversized window or gaze at the colorful garden while enjoying the renowned Life Fitness cardiovascular equipment, including treadmills, exercise bikes, and fitness steppers.
End your workout with a visit to the sauna and Jacuzzi, available in both the men's and women's locker rooms.
Fitness Equipment: Life Fitness
Equipment Type: Cardio machines and weight training equipment
Hours: 24 Hours
Phone: +8424 3719 9000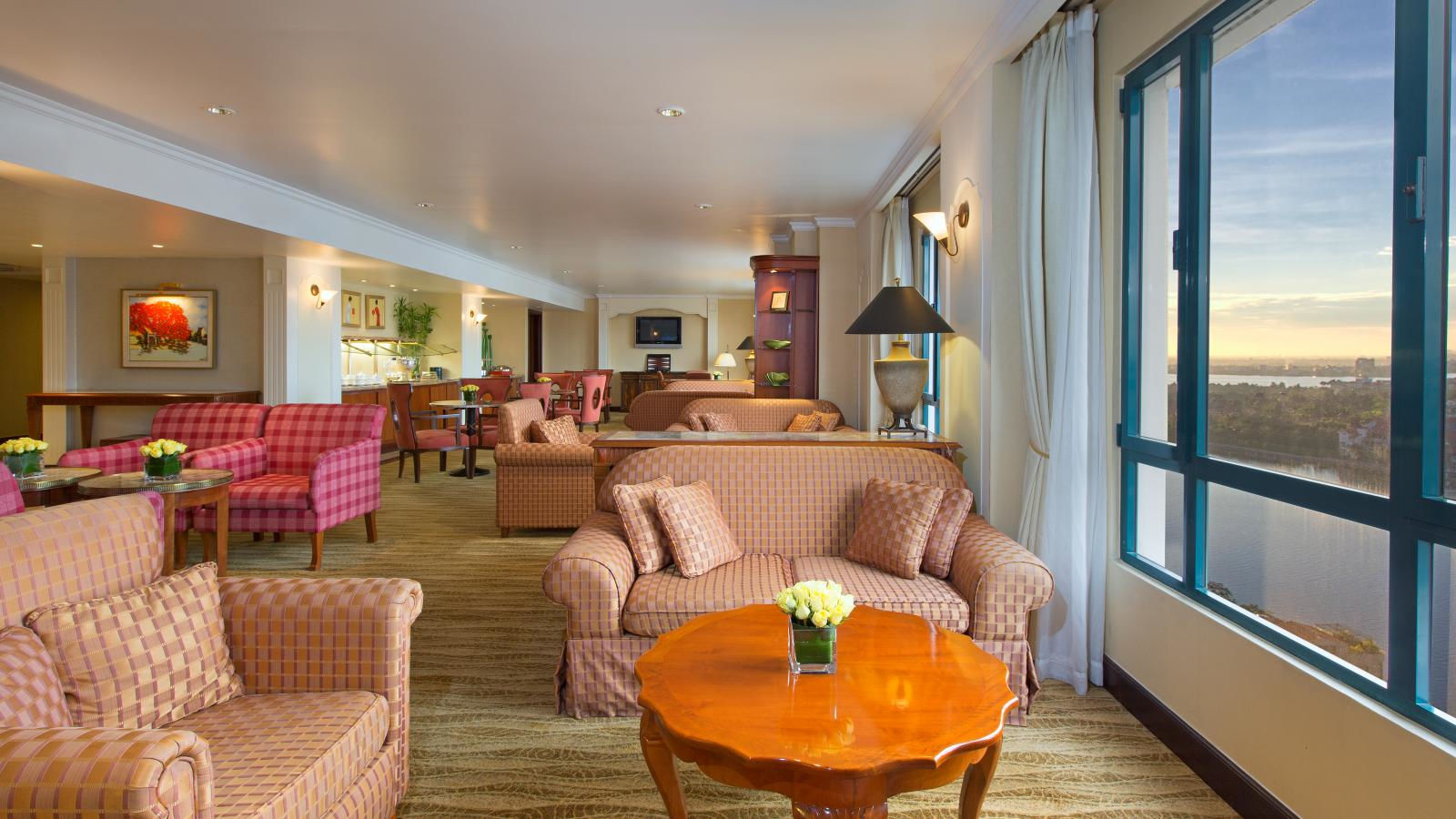 Sheraton Club Lounge
Operation Time: 6:30 AM - 10:00 PM
Sheraton Club guests have special access to the Sheraton Club Lounge. Situated on the 17th floor and offering panoramic views of West Lake from expansive windows. A relaxing, upscale space, the Club Lounge offers complimentary breakfast, afternoon hors d'oeuvres including Vietnamese spring rolls, grilled oysters with cheese, and crudités, plus a variety of beverage options.
Need to get some work done? A copier/fax/printer and complimentary office supplies are ready to go. Club guests also enjoy access to a private meeting room for up to five guests. Reservations are required at the Club Lounge Desk. The space includes separate working areas and other quiet spots ideal for reading, writing, or good conversation.
Outdoor Pool
Operation Time: 6:00 AM - 9:00 PM
Swirls of vibrant colour lend fun and flair to this private escape, where emerald trees and sprawling umbrellas offer shade from the golden sun.
Our younger guests will have fun splashing around in the children's pool, located alongside the main pool. Please note that children under 15 must be accompanied by an adult at all times.
Maximum Depth: 1.52 meters/4.99 feet
Minimum Depth: 1.22 meters/4.0 feet
Size: 646.0 sq. meters/6954.0 sq. feet
Hours: Monday - Friday 6:00 AM - 10:00 PM; Saturday and Sunday 7:00 AM - 9:00 PM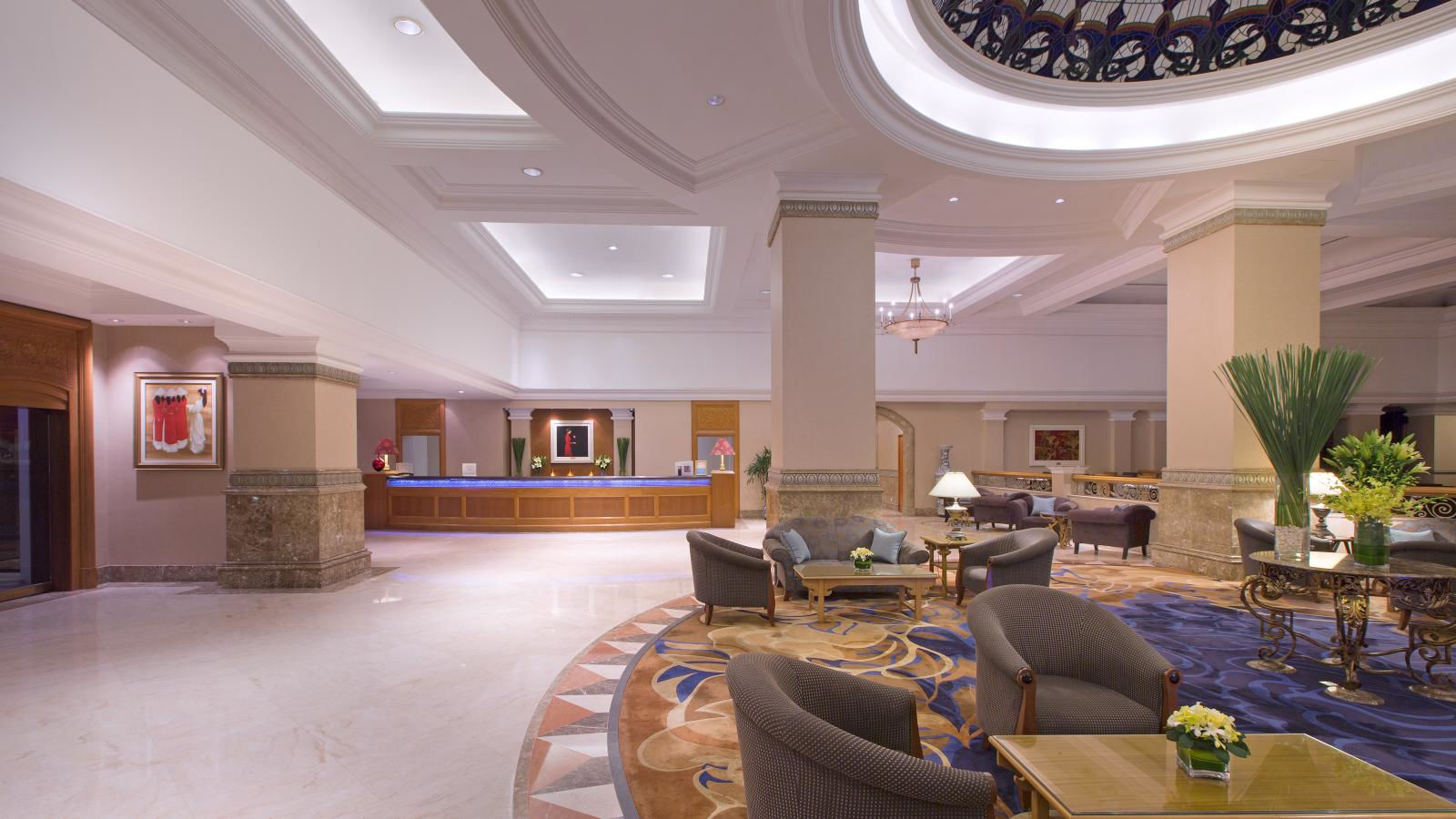 Concierge Desk
Operation Time: All day
Always ready to share the best Hanoi has to offer, our professional concierge staff is available to provide expert information and a warm smile. The team offers help with everyday necessities such as mail and shipping, laundry, travel and translation services, currency exchange, and babysitting.
Stop by for assistance for recommendations to the area's top restaurants and then allow us to secure reservations on your behalf.
We'll also be delighted to offer guidance as you set out to visit one of Hanoi's attractions. Popular tours include the full or half-day Hanoi City Tour, the day trip to Ha Long Bay, and the day trip to Trang An. Allow us to arrange a private tour or an adventure for a larger group at your request.
Shuttle Bus to city center
Our hotel offers complimentary one-way shuttle service to the city's most attractive sights, including Ho Chi Minh Complex, Hanoi Tower, and Hoan Kiem Lake. The shuttle departs from the hotel's porte cochere at 9:00 AM, 11:00 AM, 1:00 PM, 3:00 PM and 6:00 PM. Please note that reservations must be made at our concierge desk at least one hour prior to departure.